H & L 04
A special tool for thin the leather on the edges or thin the whole piece of leather, stroke by stroke.
The next photo's will show you how it works.
All you need is a 5 cents coin, leather and blades.
Who is working with leathers like bookbinders, pipe organ builders, piano and harmonium manufacturers
or their restorers knows what it is!!!
Even other leather using professionals like to have good tools.
Prices on request for retail and privat persons.
( Outside Europe zero taxes)
!!!!These tools are made in our own workshop!!!!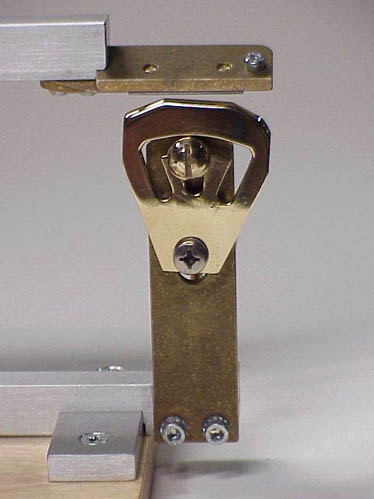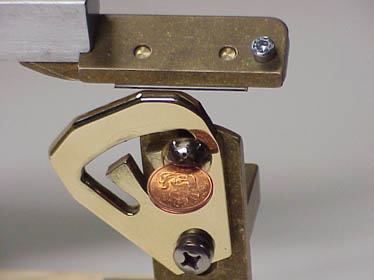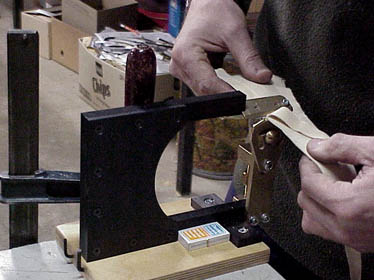 this one is flat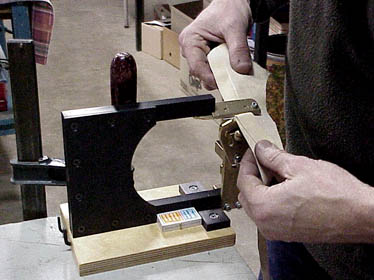 the next is beveled
Beveled with a smaller side
a stroke in the middle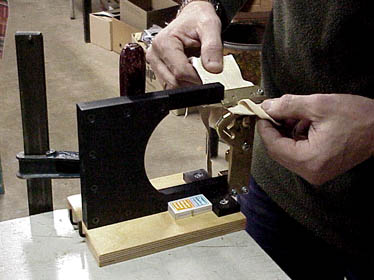 Leather thin and beveled edges