On this Page you will find photo's and information
about a completely (1987) ( check up 2002) restored instrument
Sold February 2015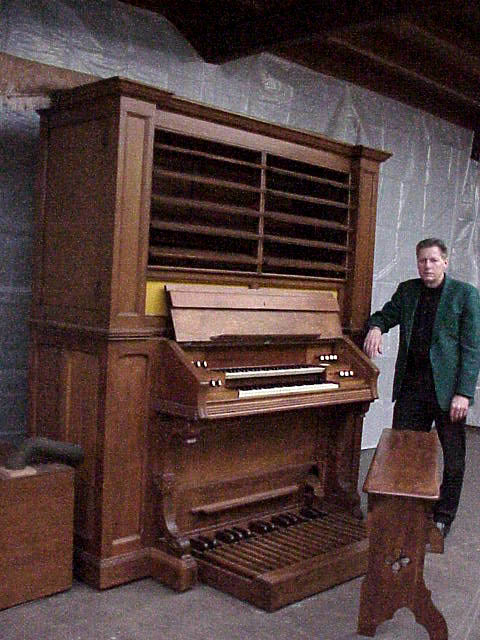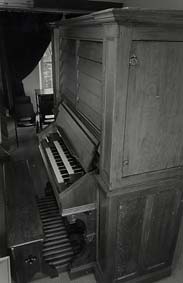 Mason & Risch, Vocalion, build in the USA in 1892
# 972, 2mp with 9 stops.
A special harmonium with pressure system.!
The whole touché is a real mechanical pipeorgan action.
Every pallet is inside the windchamber.
The windchamber of both manuals are opened, you can see all the pallets and the springs.
Every reed has its own wooden resonator.
With an original handpump and a Meidinger blower in a special box.
Great
Swell
Pedal
Mech. Stops
Open Diapason 8'

Trumpet 8'

Harmonic Flute 4'

Clarinet 8'

Principal 4'

Viol D'Amour 8'

Gamba 8'

Bourdon Bass 16'

Bourdon Treble 16'

Double Diapason 16'

Diapason Dolce 16'

Swell to pedal

Great to Pedal

Swell to Great

Vox Humana

Bellows Signal
H = 235 cm W = 210 cm D = 95 cm ( with pedal ca. 135 cm)
Manual C - a'''
Pedal C - f '
Price on Request